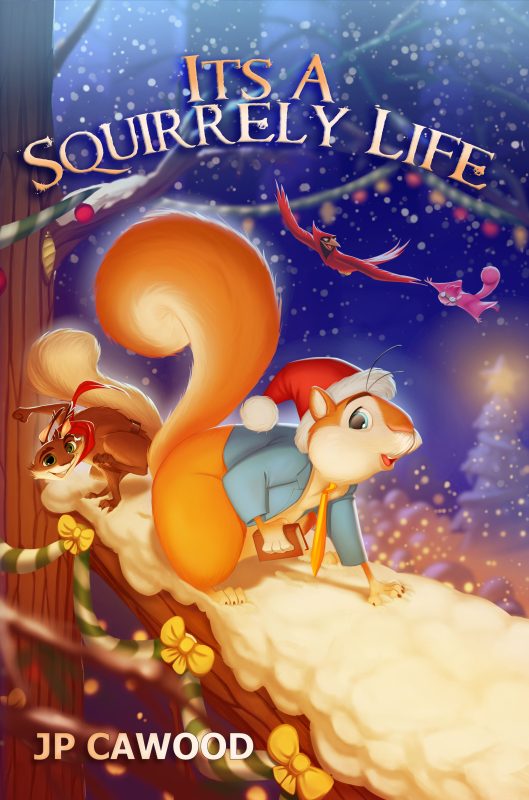 A wild holiday adventure that teaches the value of friendship, community, and responsibility.
When all the nuts are stolen from the Oak Creek bank, George the squirrel feels guilty for leaving the vault open. If he doesn't find the nuts, Christmas will be ruined. He goes on a journey to learn what forest life would be like without him and gets the courage to face the thief. It's a nutty spin on the Christmas classic, It's a Wonderful Life, great for kids ages 7+
Order Now!
About the Book
This children's book comes to you from HEROmation, a content studio that specializes in imaginative characters and worlds. Our short animated film, The Wrong Rock, was recognized by the Oscars Academy of Motion Picture Arts and Sciences. JP Cawood wrote the accompanying book, as well as the sci-fi kids adventure, Sam & The Secrets of the Universe.